The Angus Lawson Memorial Trust
We are so grateful to the Angus Lawson Memorial Trust for their generous support . As a result of their generous support, the furnishing of the flat was completed .
The Angus Lawson Memorial Trust supports many charities and as a result the lives of many are made better.

Eastbourne Lions Club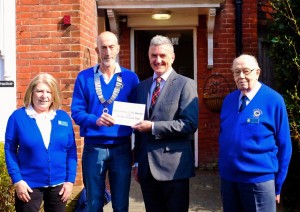 We are so grateful for the donation of over 900 pounds from the Eastbourne Lions Club. This has enabled Ben's House to be a great home for families at their time of need . The Eastbourne Lions have been very faithful supporters of the trust since its beginning and we would like to acknowledge the great work that they do .
Emily and Ben run the Eastbourne Half March 2017
Thanks to Emily and Ben for running the Eastbourne Half Marathon . You can support then on their JustGiving page .
Wargrave House , Eastbourne College Rowathon February 2017

Many thanks to Wargrave House who have raised well over 2 thousand pounds during their 24 hour rowathon , fantastic effort and achievement. You can support them on their JustGiving page.
The 2nd Ben McNicol Trust Dinner
The 2nd Trust Dinner was held at The Towner Gallery in Eastbourne . Around sixty people enjoyed a three course people with the catering provided by Urban Ground , Eastbourne . There was an update on the progress of the trust to date . A summary of some of the fundraising activities and a progress report was presented . The evening was rounded off with fantastic entertainment from 'Stone the Grows '.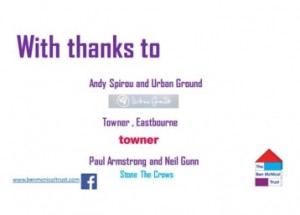 Eastbourne Half Marathon – 1.3.2015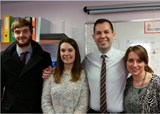 "We are going to run the Eastbourne Half Marathon!
For two of us, this is the second time running the half marathon for the Ben McNicol Trust. Ben was a pupil at St John's Meads Primary school, and we would like to show support and raise money for the fantastic work that the Trust does.
Please support this amazing charity, by sponsoring us on our Just Giving page.
Thank you! "
China  – Rachael's fundraising in China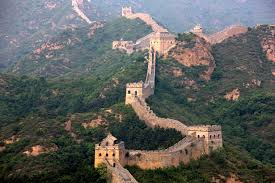 Geneva Half Marathon – 3.5.2015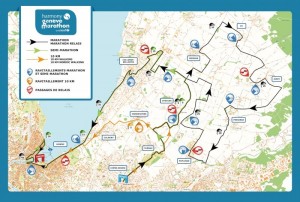 Please find below the entry from Caroline's JustGiving page . Do click on the link to find out more .
" Thanks for taking the time to visit my JustGiving page. 
The photo above is Ben McNicol. He was a little boy in my goddaughter's class. He died from a brain tumour in 2012 at the age of six and his family has worked hard to raise money through a trust set up in his name.
The trust's aim is to provide accommodation near treatment centres, including the Royal Marsden, for families in similar circumstances.
I'll do the running if you'll do the donating . "
Eastbourne College – Arnold House
Thank you so much to Arnold House for raising close to 400 pounds at their `Candy Canes at Christmas ` This is very much appreciated .
Ben's Café Christchurch , NZ 22.11.2014
After the amazing success of last year's café another café was held on Saturday 22nd November. An amazing total of over 4000 NZ dollars was raised . Thanks to Jo and her amazing team and for everyone turning up and giving so generously . Photos to follow .
Meads Runners Festive Fun Run 22.11.2014
This fantastic 5k fun run starting took place on Eastbourne seafront for the second year  . The event last year was a great success and again this year over 100 runners entered .Over the past year a total of very close to 3 thousand pounds has been raised . Thank you so much to all the organisers for the time and effort spent and to all those who take part and gave so generously .  You can find out more about Meads Runners at www.meadsrunners.co.uk . Photos to follow.
THE NAILSEA FUNDRAISING EVENT , NAILSEA 18.10.2014

What a fantastic success this evening was with good food and live entertainment . The total  raised was a magnificent 2467.50 pounds . Thank you  so much to everyone involved in the organising committee and especially to the band  for all their hard work and rehearsing .We appreciate the generosity of everyone who attended and gave so generously as well as  those who couldn't make it but who also gave very generously.
RICHARD'S MUNICH HALF MARATHON 12.10.14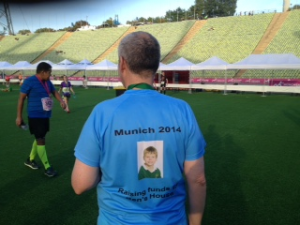 What a fantastic run by Richard . In addition thanks to many generous supporters and fantastic sum of around 4 thousand pounds was raised . Thank you and well done !
BEDE'S SCHOOL , EASTBOURNE
A huge thank you to Bede's School Eastbourne who raised 4 thousand pounds for the Trust over the past year . We are very grateful for their support throughout the whole of this past academic year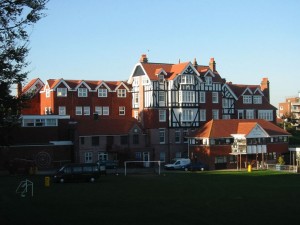 EASTBOURNE LIONS
Once again thanks go to Eastbourne Lions who put on a fashion show in June . They raised over 450 pounds and thank you to Lynne Flannigan and the other Lions for organising this and for all the supporters .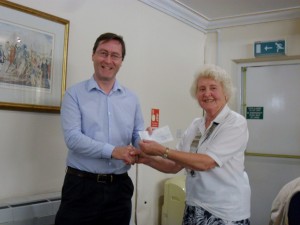 THE SIX BRISTOL MUMS
Six Bristol Mums cycled 85 miles from Ilfracombe to Plymouth to raise money for the Ben McNicol trust. Over 480 pounds was raised , thank you !
BEN'S COUSINS' TRIATHLON 10.7.2014
Ben's cousins participated in a triathlon – swim 400m, cycle 10 miles and run 3 miles  to raise money for The Ben McNicol Trust. Over 700 pounds have been raised so far.
THE LONDON 10K
Thank you to everyone who donated to this fundraising effort , over 500 pounds has been raised to date  .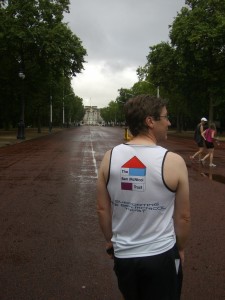 PAVALOVAY CAFE DAY , EASTBOURNE 13.7.2014
What an amazing event , the result of lots of hard work . A total in excess of 1000 pounds was raised ! Thank you .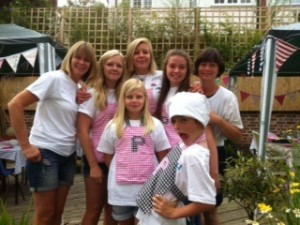 THE ROYAL EASTBOURNE GOLF CLUB
Many thanks to the ladies of The Royal Eastbourne Golf Club for raising money for The Ben McNicol Trust .